Be prepared for Budapest! by car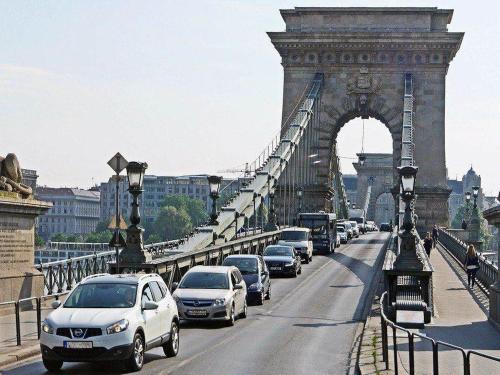 Are you visiting Hungary by car?
- buy your
road ticket
online:
http://www.hungary-vignette.eu
(10 days ticket for family car would cost around 11 euros)
- or you can also buy the 'autopalyamatrica' at the first gas station if you missed to purchase it online
Type of 'Stickers'
10 days: valid from the beginning date specified by the customer and an additional 9 days, for a total of 10 consecutive calendar days until 24:00 hours of the 10th day.
Monthly: valid from the beginning date specified by the customer until 24:00 hours on the corresponding date in the next month. If this date is missing in the month in which the sticker expires, the sticker is valid until 24:00 hours of the last day of that month.
6-month - to be sold from June:This actually means ordering 6 stickers (for six months) in combination (only for category D1).
Regional: valid for all the roads of the given county from the purchase date until midnight January 31 of the next year. Stickers valid for several counties can be purchased at the same time.
Yearly: valid from the purchase date until midnight on January 31 of the following year. The annual sticker is valid from the date of purchase; it does not provide authorization retroactively.
-
http://www.utinform.hu
provides up to date data about the road constructions and maintenance works
Going into the capital by car is not convenient in any country but here are some information for you to be prepared:
- use Waze or Google navigation to avoid traffic jam, many constructions starts during turistical season so be prepared with drinking water in case you are stucked.
- at
https://kozut.bkkinfo.hu
you can check the road transport information of the city
Budapest on the
street parking
places are a question of luck! Around most frequented palces allow extended time to find one!
You must know that Budapest is devided in 5 zones with different tarifs:
    5. zone: 175 HUF/hours
    4. zone: 265 HUF/hours
    3. zone: 350 HUF/hours
    2. zone: 440 HUF/hours
    1. zone: 525 HUF/hours
The map to check the zones:
http://parkall.hu/zone.html?city=budapest
Be careful! There is no general rule in which period you will have to pay (or it is to complicated to summarize).
Most times it is Monday-Friday 8AM-6PM but can be different! In some places you may also see a 3 hours parking restriction.
Always read the information on the nearest parking meter where you can also find the sms number if you wish to pay by your phone. A video guide is here:
https://youtu.be/TLHg5VqDzhM
It can be very convenient to use the
P+R'
s if you find place:
http://www.budapestkozut.hu/web/guest/parkoloink
  than go by public transportation in the center
An other option is to leave your car in a
shopping mall
(Arena Plaza and Azsia Center are still free), in most other the first hour is free.
Many
indoor parkings
offer places in the city:
https://goo.gl/tZBLQp
… and once you took the wise decision to switch to public transportation, read our next post with detailed useful information and tricks.  
Be prepared for Budapest! by public transportation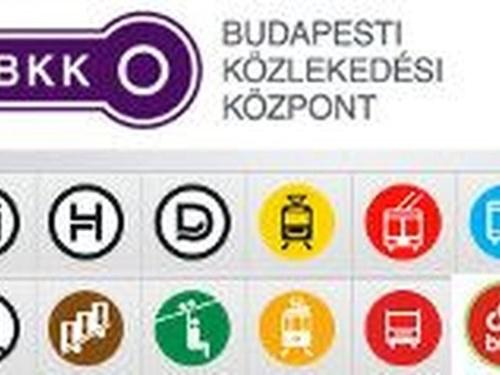 Believe or not, Budapest has a great public transportation system - so use it!
Budapesti Közlekedési Központ (Centre for Budapest Transport) or
BKK
has an extended network of
buses (day and night), trams, trolley buses, 4 metro lines, 6 suburban railway lines, 4 boat lines, a funicular, a cable chair and bikes
.
Timetables can be found here:
http://bkk.hu/en/timetables
Spectacular heritage vehicles are operating on a predefined schedule in summer weekends to bring you a unique sightseeing experience:
http://www.bkk.hu/nosztalgia
The company website has a trip planner:
https://goo.gl/CmV5Ww
but you can also download an application on your phone    
https://goo.gl/En8lt2
https://goo.gl/Xy6y6b
Kids under age of 6, EU citizens age 65+, blind or hearing-impaired people can use BKK for free. Check out the details here:
http://www.bkk.hu/apps/docs/ertekesites/helyi_kedvezmenyek_en.pdf
The easiest way to buy your
ticket or pass
is to use a kiosk witch accepts cash and card and can communicate in several languages:
http://bkk.hu/automata
There is a variety of tickets and passes, so mentioning only the most used ones:
    Single ticket - HUF 350
    Single ticket bought on the vehicules - HUF 450
    Block of 10 tickets - HUF 3000
    Transfer ticket - HUF 530
    Short section metro ticket for up to 3 stops HUF 300
    Single ticket for public transport boat - HUF 750
    Single ticket for public transport boat Children (under 15) - HUF 550
    Budapest 24-hour travelcard - HUF 1 650
    Budapest 24-hour group travelcard (for 1-5 passengers traveling together) - HUF 3300
    Budapest 72-hour travelcard - HUF 4150
    Budapest 7-day travelcard - HUF 4950
more details:
http://www.bkk.hu/en/tickets-and-passes/prices
Budapest Card
is an official product of the city, which enables the holder to use reliable, selected tourism services free of charge or at a reduced price, including the free and unlimited use of the public transport system, free entry to museums and baths, and reduced-price catering and cultural services.
    72 h Budapest Card: 10900 Ft
    72 h Budapest Card Junior: 8900 Ft
    48 h Budapest Card: 8500 Ft
    24 h Budapest Card: 5500Ft
    96 h Budapest Card: 14500 Ft
    120 h Budapest Card: 17500 Ft
more details:
https://www.budapestinfo.hu/card-information
In-night transport
: Regular fares apply on night services. Almost all ticket and pass types are accepted for travel (exception: short section metro ticket,  suburban railway ticket and pass,  boat ticket).
more details:
http://bkk.hu/en/night-services
…of course, you can use
taxi service
, the licensed cars are yellow and belong to one of the following companies:
    F?taxi Autóközlekedési és Szolgáltató Zrt.
    Taxi 4 Kft.
    TOP Taxi-2000000 Kft.
    6X6 Taxi Közlekedési Szolgáltató és Kereskedelmi Kft.
    Taxi Plus Europe Kft.
    Maxtaxi Magyarország Zrt.
    Tele 5 Taxi Hungary Kft.
    City Taxi Fuvarszervez? Szövetkezet
    Budapest Taxi Kft.
    MB Elit Luxury Kft.
    Taxify Hungary Kft.
    Green Lite Taxi Kft.
Base fare is HUF 450, route 280/km, waiting up to 15 mins HUF 70/mins
And as mentioned at the beginning, you can find shared public
bikes
in many places. All details will be included in our next post. Until then, you can visit:
https://molbubi.bkk.hu